Grant Goley, Champion of Character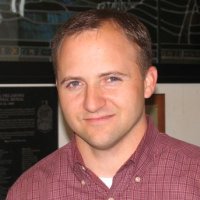 On behalf of the board of directors of the Character Council of Edmond and The City of Edmond, we would like to congratulate Grant Goley for being selected as a "Champion of Character," representing the character trait of gentleness.
You exemplify the character trait of gentleness (vs. harshness): Showing consideration and personal concern for others. The trait is exemplified by how you handle relationships with care; how you overcome anger and make peace, and how you reach across barriers to demonstrate consistent care for the needs, thoughts and feelings of others.
You have shown time and time again that kindness in this cruel world still exists, wrote Tammy Dresser, who nominated Goley. "Everyday at work he is greeted with comments like 'I need your help right now!' and 'can't you get it to work?!?!.' However his gentle response and smile, of themselves, are enough to calm even the most agitated, and when dealing with women, he treats them with the utmost respect and a gentle hand."
"Working with Grant these past years has shown me that you do not fight anger with anger," added Dresser. "He patiently listens when others do not and at the same time shows his gentleness even though he may not agree. He is a leader, a teacher, a co-worker and an active Christian within the community. He's a man who holds his family in the highest regard and is not afraid to pass his 'gentleness' to his son."
"I believe Grant has all the qualities and more to be your most 'gentleness' citizen of Edmond, not to mention a great man to get to know," was how Dresser summed up Goley's nomination.
---
«
More Champions of Character