Lee Lavender, Champion of Character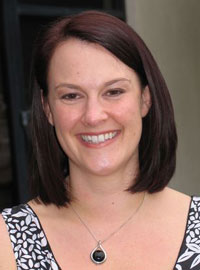 On behalf of the board of directors of the Character Council of Edmond, we congratulateLee Lavender for being selected as a "Champion of Character," representing the character trait of discernment.
Lavender has demonstrated the character trait of discernment by her skilled attention to details and dedication to self-improvement in the knowledge as a community pharmacist, not only benefiting the patients that rely on her discernment, care, experience and understanding, but she also benefits her fellow employees at Hospital Discount Pharmacy in Edmond as well.
"Lee probably works harder than anyone I've ever known when it comes to self-improvement, and I mean in the spiritual as well as professional and physical sense," wrote Paula Miller in her nomination of you as a person of character. "I think all of her patients as well as employees would agree that she goes 'above and beyond' when it comes to doing the right thing. Because of her attention to details, and love for God's Word, she is always examining her service to the Lord, to her family, customers and employees."
"She has a depth of understanding that is quite remarkable for someone her age," extolled Miller.
Because of Lavender's display of good character, she was honored before the Edmond City Council on June 25, 2007.
Thank you, Lee Lavender, for your willingness to go above and beyond in order to serve in the Edmond community as a "champion of character."
---
«
More Champions of Character